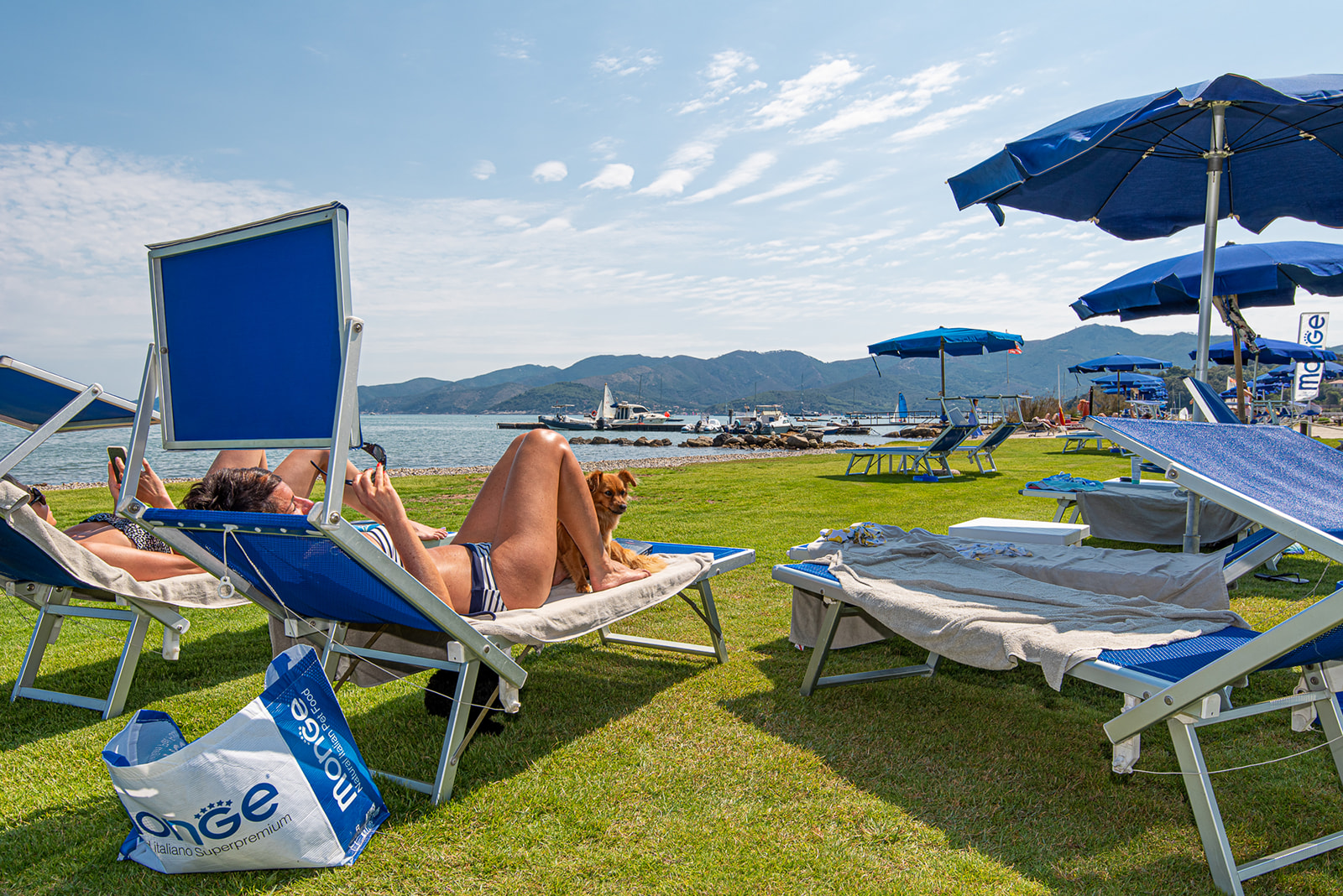 SPECIAL FEATURES FOR ANIMALS – HOTEL AIRONE, ELBA ISLAND
Pet Friendly Hotel on the Island of Elba
We are delighted to welcome your four-legged friends! At the Hotel Airone we are very fond of animals and view them as welcome guests, doing everything we can to offer them an unforgettable holiday too. The cost for each four-legged guest is €10.00 per night.
Your dogs are always welcome in the hotel restaurant and bar, as well as in all communal areas, with the exception of the swimming pools and the beach where, however, they do have a special reserved area.
We have created a reserved area on our private beach for guests who wish to bring their four-legged friends to the sea shore. Sunbeds and parasols are available on the lawn facing the sea, a bowl of water is always accessible and a waste collection kit as well (available at the hotel reception).
To ensure that all our guests enjoy their stay, please keep dogs on a leash at all times in the park and in the communal areas of the hotel.