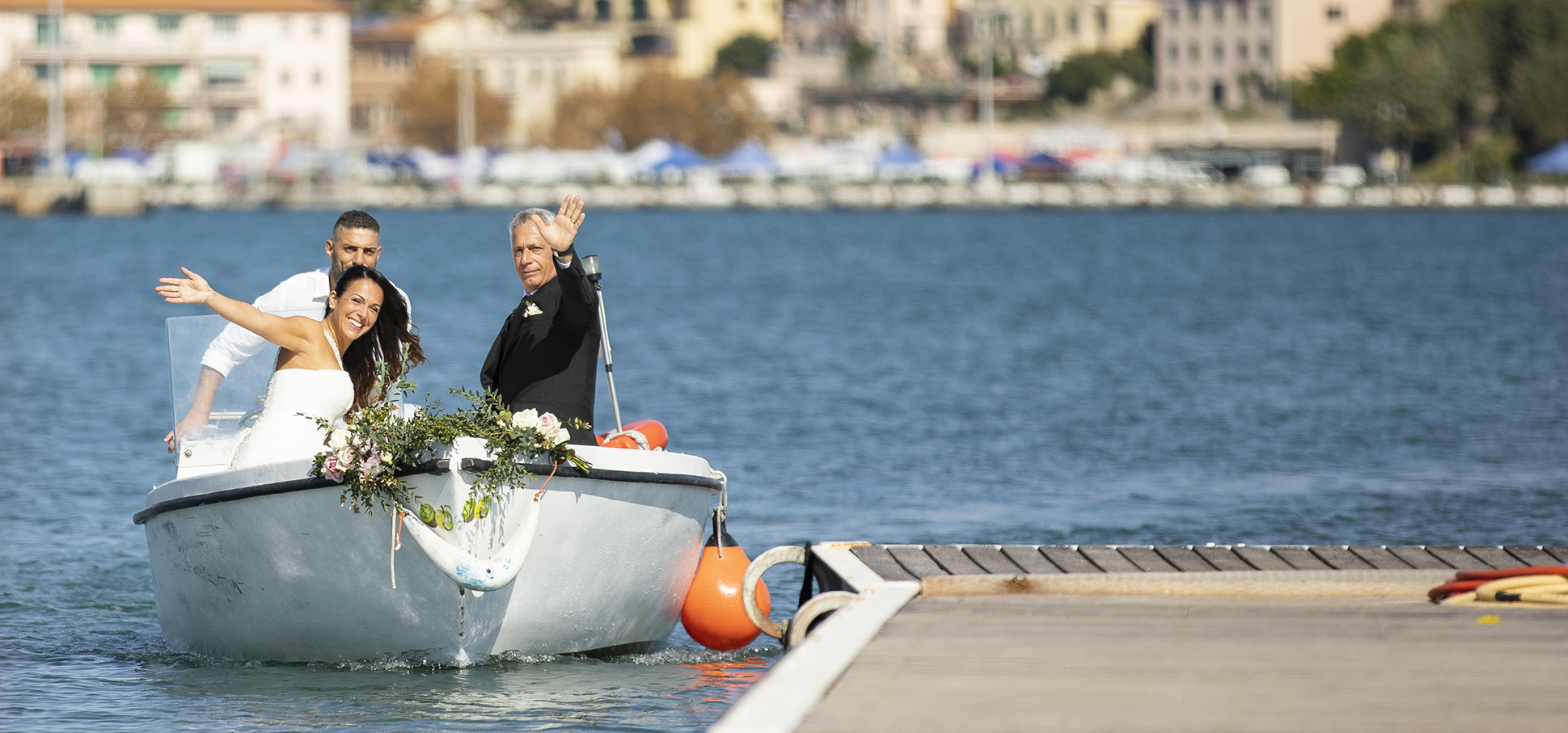 Wedding Venue on the Island of Elba
A wedding by the sea, the scent of the salt air, the music of the surf, happy guests laughing and toasting together and the bride and groom kissing before a fairytale sunset. Is this a dream? Certainly, but at the Airone it is also a wonderful reality given that, in addition to being a holiday destination, our hotel is also a perfect place to celebrate weddings and special events where those who select this venue are offered impeccable organisation and an elegant and stylish celebration.
An important choice
Deciding where to celebrate your wedding is never easy. Beyond what may be the mere practical issues behind the organisation of the event, for a couple in love the location embodies a special place that will be forever imprinted in their hearts. The island of Elba, where sea, sun, culture and nature merge, represents an earthly paradise and the perfect solution to this dilemma. Here at the Hotel Airone we will make your wedding day unforgettable.
"You don't remember the days, you remember the moments.

Cesare Pavese
No two marriages are the same
Every time you go to the island of Elba you are presented with enchanting scenery, a living postcard created by a painter with a bold palette that looks different every time you come. This means that, compared to more popular places, this location offers all couples who decide to seal their love here a real guarantee of individuality.
IN ADDITION TO WEDDINGS, WE ALSO CATER FOR COMMUNIONS, BIRTHDAYS AND BAPTISMS.
What's more, if you celebrate your wedding at our hotel and then want to renew your vows, we will treat you to a second honeymoon.
Request info about your Ceremony on the Island of Elba
WEDDINGS
WEDDINGS
WEDDINGS
WEDDINGS
WEDDINGS